I just released my Digital Marketing Meme app on the app store (And on play store). And in this post, I write down my experience of what are the difficulties and problems I faced while deploying it to the app store
One month ago I come across flutter and its use of accessibility and cross-platform features suddenly caught my eyes. I thought this is the framework I was looking for all these years.
I went on to learn a lot of things about flutter. Having done game development for the past 5 years means I knew about most of the programming terminology so it was quite a simple ride for me. Plus Angela Yu's The Complete Flutter Development Bootcamp with Dart course (My affiliate link with 90% discount) helped me a lot in understanding the basics of flutter.
After I got a good grasp over Flutter basics, I decided to build an app that will give me the hands-down the experience of complete flutter app lifecycle.
After some research, I plan to develop a memes app on Digital Marketing. It would be a simple app with basic functionality like image (meme) fetch from server, different categories of memes, and an option to share the image (meme) on social media.
After around a week, I completed the app and wanted to release it finally on the app store.
Here's how it looks like:
Remember in this article I share what type of issues I faced while deploying a flutter app on AppStore. It doesn't include issues I faced while developing an app.
Now with that out of the way, let's move on to,
How I approached Flutter deployment to iOS and app store?
First I opened flutter's official document on "Preparing an iOS app for release". I followed everything instructed inside of it.
I ran,
and found that we need to integrate some homebrew and pods commands.
But, I didn't have homebrew and pods installed on my machine. So first I opened https://brew.sh/ and installed the brew on my mac. While cocoa pods and other stuff are being downloaded, I created certificates and keychains. (I already had Xcode)
Cocoapods installation was still going on so I also created an app id in the app store connect.
After Flutter doctor gave me "green checkmarks", I thought "now I am done, let's run the command "flutter build ios"" and release the app on app store.
But little did I know that it was just the beginning of things to get worse.
I typed,
And boom I faced an issue, it was written something like:
1. "Cannot find "xcodebuild". Xcode 9.0 or greater is required to develop for iOS."
This StackOverflow answer helped me with that
2. As soon as I solved it, I got this error on next "flutter build ios"
 "

Error

running

pod

install

"
Thankfully this answered on stackoverflow helped me with that 
3. Once that issue was solved I was stuck in this issue: 
"

#0 throwToolExit (package:flutter_tools/src/base/common.dart:28:3)"
Finding an answer to this question landed me on this thread which solved it for me. me:https://github.com/flutter/flutter/issues/36655
4. One another problem I faced is:
"

[

!

]

Automatically

assigning

platform

`

ios

`

with

version

`

8.0

`

on

target

`

Runner

`

because

no

platform

was

specified

.

Please

specify

a

platform

for

this

target

in

your

Podfile

……"
Thankfully someone from StackOverflow already faced this issue so I am able to solve it quickly:
It was just a matter of uncommenting one command from the podfile.
5. After that, I also stuck at finding podfile.lock. 
Not sure how, but later I did get podfile.lock just below my podfile. It could be solved by restarting android studio or after solving the other issues. I don't really remember (sorry 🙁 )
6. Then the biggest problem arrived. This issue wasted a heck of a time and brain energy. 
The plugins I was using for sharing functionality inside of flutter (Esys Share)  was developed with swift code but flutter by default creates an Objective-C codebase project.
And as a result ios build was giving me this error:
===

BUILD

TARGET

flutter_inappbrowser

OF

PROJECT

Pods

WITH

CONFIGURATION

Debug

===

The

"Swift Language Version"

(

SWIFT_VERSION

)

build

setting

must

be

set

to

a

supported

value

for

targets

which

use

Swift

.

Supported

values

are

:

3.0

,

4.0

,

4.2.

This

setting

can

be

set

in

the

build

settings

editor
Note that this is the issue with all the plugins that are made with swift code.
And the solution is to either create a new project with swift code enabled option. Like this:
flutter

create

-

i

swift

awesome_project
Or if we already have a project created with nonswift code enabled then you have to delete "ios" folder from the android studio and then run below command in the terminal to rebuild the project with swift code enabled.
flutter

create

-

i

swift

.
After that you might also need to add the following lines in the podfile:
use_frameworks

!

# required by simple_permission

post_install

do

|

installer

|

installer

.

pods_project

.

targets

.

each

do

|

target

|

target

.

build_configurations

.

each

do

|

config

|

config

.

build_settings

[

'SWIFT_VERSION'

]

=

'4.0'

&

amp

;

amp

;

amp

;

amp

;

amp

;

amp

;

amp

;

amp

;

amp

;

nbsp

;

# required by simple_permission

config

.

build_settings

[

'ENABLE_BITCODE'

]

=

'NO'
7. This one is minor but worth mentioning:
When I executed, "flutter build ios" , apple asked for keychain login.
I was typing the password but the pop-up box was popping up almost instantly. The reason being flutter build ios command was running lots of things behind the scene which required the keychain password. So I had to press "Always allow" to get rid of that pop up once and for all.
Now after this command I was able to successfully build the ios project. I opened the project inside of xcode, and now  here are some issues I faced:
8. "Recent Issues Command PhaseScriptExecution failed with a nonzero exit code"
Answer over here helped me
Go to General, then under Linked Frameworks and libraries, delete the Pods framework and add it back.

Clean the project

Compile again and it will work.
9. Answer to the question below is one of my favourites as the author explained it quite thoroughly with images. But first the issue:
"

Xcode

error

:

Could

not

locate

device

support

files

on

iPhone

with

Xcode

"
To fix it we have to add some latest version of dmg files, you can check it here on stackoverflow:
10. I also faced one issue, which I solved by Going to "Schemes > Edit Scheme" and selected the release certificate, as I didn't have the debug certificate integrated into the machine.
After the above issue got resolved, I was able to successfully installed the app on my ipad, but the app was crashing on open. I checked the xcode and found this issue.
11. App crash issue :
Thread 1: signal SIGABRT :
flutter

app

crash

on

startup

could

not

create

a

VM

instance

for

dart
The answer was to: Add App.framework and Flutter.framework to Embedded Binaries works for me ( in release). Src
12. Use of unresolved identifier 'GeneratedPluginRegistrant'
We have to bridge the headers as mentioned over here on github thread.
13. Now after all these got solved, and after It got satisfied with the app on the iPad, I decided to publish it on the app store.
So I pressed "Product > Archive". But to my surprise the "Archive" option was disabled.
The answer is to make sure you have "Generic ios device" selected in your devices.
Woosh, finally I saw the "Archive" option. I first did "Analyze" and then pressed "archive" and uploaded my first flutter app on the app store.
Hurray.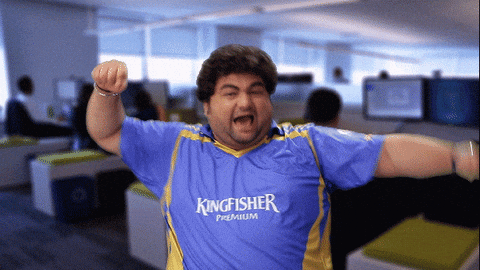 In total it took me 23 hours to solve all these issues but in the end it all worth it.
Nothing in this world can beat the satisfaction of developing an app or game.
BTW If you want to download it on your phone then press here to download the app for android. And Press here to download the app for iOS